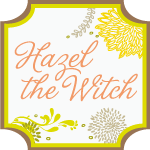 Hosting my book tour today is Petra,
a postgraduate student from Prague, Czech Republic. Petra enjoys
fantasy,
mythology, and folklore. On her Hazel the Witch blog, she writes:
"I
love to write, but as you can guess English isn't my mother tongue. However, I'd like to write a true fantasy story, but somehow it feels more right to write it in English. I don't know why, maybe people from English-speaking countries are more open to this genre than Czech readers?"
What a fascinating observation. With our shared interest in mythology and folklore, I'm intensely interested in learning what Petra thinks of the folkloric elements in
WATERSPELL Book 1: The Warlock
. To read her review, please head over to
Hazel the Witch
.
Tomorrow's stop on the
Hosted by London student Laura Hartley
My book tour continues almost daily through June 22. Here's the complete schedule from "
Reading Addiction
." Please drop by and say hello!
To get each WATERSPELL e-book for half price (just $1.50 per book) use these Coupon Codes: