Haley Mathiot's favorite things to do are knitting, reading, bike riding, writing books, classical French and Russian ballet, horseback riding, designing websites, baking and decorating cakes, and playing the piano and the recorder by ear.
I don't know how she found the time, but at her
Life and Lies of an Inanimate Object
she is hosting Day 7 of my blog tour: an excerpt, giveaway, and interview. Haley asked how I went about researching
*
the books of
WATERSPELL
. She also wanted to know which of the characters is my favorite. Dare I say?
Yes, I dare! For the answers to these and other excellent questions, please click over to
The Life and Lies of an Inanimate Object
.
*
[Here's the Q-and-A about research: ]
How did you go about researching for your books?
Much, MUCH research went into WATERSPELL. It is set in a medieval world: I researched the clothes, goods, household furnishings, weapons, wagons, societal structures, and a zillion other aspects of medieval life. For Book 1: The Warlock, I needed to know details of manor life. For Book 2: The Wysard, I learned about mountaineering and avalanches. For Book 3: The Wisewoman, I studied herbal remedies. And more. My shelves are crammed with reference books from which I drew details: British Folktales, The Ancient Celts, The Druids, Celtic Daily Life, Irish Legends, Medieval Life, and a dozen more. Plus lots of online research. Myra, the housekeeper, prepares meals based on collections of Medieval and Renaissance recipes from the Net.
One of my beta readers commented: "The strong narrative is firmly grounded in research of period colloquialisms, folk beliefs, and foods, so while one is immersed in the adventure, one is also absorbing cogent historical details. Quite a satisfying read!"
Tomorrow's stop on the
WATERSPELL Virtual Book Tour:
Hosted by Petra, an aspiring fantasist whose mother tongue is Czech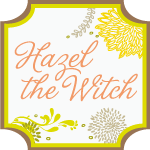 My book tour continues almost daily through June 22. Here's the complete schedule from "
Reading Addiction
." Please drop by and say hello!
To get each WATERSPELL e-book for half price (just $1.50 per book) use these Coupon Codes: